Cable fault location in LV, MV and HV underground cable networks
Cable Fault Location in LV, MV and HV Underground Cable Networks
Practical experience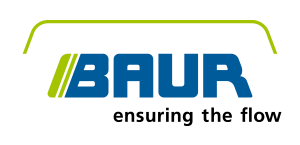 Power supply networks are growing continuously and their reliability is getting more important than ever. The complexity of the whole network comprises numerous components that can fail and interrupt the power supply for the end user. For most of the worldwide operated low voltage and medium voltage distribution lines underground cables have been used for many decades.
During the last years, also high voltage lines have been developed to cables.
To reduce the sensitivity of distribution networks to environmental influences underground high voltage cables are used more and more. They are not influenced by weather conditions, heavy rain, storm, snow and ice as well as pollution. Even the technology used in cable factories is improving steadily certain influences may cause cables to fail during operation or test.
Cables have been in use for over 80years. The number of different designs as well as the variety of cable types and accessories used in a cable network is large. The ability to determine all kind of different faults with widely different fault characteristics is turning on the suitable measuring equipment as well as on the operator's skills. The right combination enables to reduce the expensive time that is running during a cable outage to a minimum.
Representamos en el pais las siguientes empresas, algunas hace mas de 40 años.