High pressure tube unions
General
Do you have to handle high pressures, extreme temperatures, aggressive media or hot vapours with high process reliability? Here are DILO's high pressure tube unions! Our high pressure tube unions remain hermetically sealed even under critical operating conditions. The secret lies in the high quality metal-to-metal sealing principle developed by DILO. The high pressure tube unions are sealed without any intermediate seal compound. The seal is obtained by direct contact of the tongue and groove sealing surface.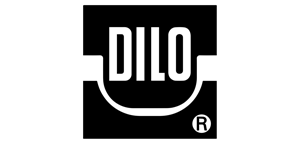 DILO seal principle
DILO is a seal principle without intermediate seal in the form of groove and tongue with little depth of immersion. This principle guarantees permanent tightness at high static and dynamic alternating stresses which might result from vacuum and pressure in connection with high temperatures and vibrations inside the tubing systems.
Sealing in accordance with the DILO principle is effected by direct contact of the sealing profiles of the groove and tongue parts. The different radii of curvature of groove and tongue are in a certain relation to each other. Thus, two ringshaped sealing areas are produced which create high stability.
The additional braking surface prevents plastic deformations at the ring-shaped sealing areas.
DILO fittings are easy to assemble and require no maintenance. They can be loosened and reconnected as often as desired. Thus, the re-use of the DILO seal is guaranteed. Due to the little depth of immersion of DILO groove and tongue the tubes can be immediately pulled out laterally after loosing the clamping nut.
High pressure tube unions equipped with the DILO seal principle can be used in many field of application, particularly where systems need to be revised frequently or where critical operating conditions prevail.
Representamos en el pais las siguientes empresas, algunas hace mas de 40 años.