Operating Manual
Conductor Mounted Fault Indicator
for Overhead Lines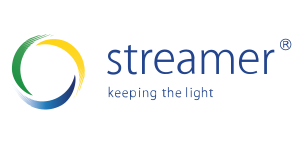 For personnel and product safety please read the contents of this operating manual carefully before installation.
Check the following points as soon as you receive the LODESTAR package:
the packing is in good condition;
the product has not been damaged during transit;
the product reference number conforms your order;
operating manual.
This equipment must be mounted by professionals only.
The manufacturer shall not be held responsible for failure to comply with the instructions in this manual.
Risk for electrocutoon, burns or explosion
The device must be installed and served by qualified personnel only;
Prior to any work on or in the device, switch off the line. The product needs to be mounted off-line;
For on-line installation use only the dedicated hot stock tool (ref. FO.LO.HTSI.00.WW);
Always use an appropiate voltage detecion device to confirm the absence of voltage;
Respect 8 meters safety distance before energizing the line a er the installation.
Representamos en el pais las siguientes empresas, algunas hace mas de 40 años.