Traveling Wave Fault Location System
The all-in-one solution for the HV network fault location.
Minimizes the line outage time.
It applies to any type of network: AC or DC.
Fast: the fault is located in few milliseconds.
Accurate: location error less than 150 m (less than one tower).
The location is performed directly on the network map.
Unaffected by fault resistance.
One TDU-100E covers up to eight lines.
The GPS synchronization is embedded into TDU 100E.
Huge fault memory: 8 Gbyte.
Non-intrusive installation.
Easy to set up.
Travelling wave recordings are collected by the Master Station software, which computes the fault distance.
Connection types available: INTERNET, MODEM and POINT TO POINT.
Substation connection also via the IEC61850-8 interface.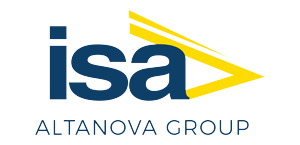 Overview
The transmission line is an important part for the electrical network, but since it needs to cross long distances, it is easy to have faults. Sometimes, it is very difficult to patrol the lines because of the weather and the field condition, so it is vital to have an equipment capable to locate the fault with the accuracy of one tower. It is also important to have a system capable of locating recurrent intermittent faults, which impair the reliability of the power line.
The traveling waves based fault locator is widely accepted as the best solution to the problem, thanks to its location accuracy and to the wide spectrum of line configurations, which include: mixed overhead and cable lines, lines with T branches, series compensated transmission lines, non-earthed distribution lines, and also DC lines.
Representamos en el pais las siguientes empresas, algunas hace mas de 40 años.