2000 Series Portable DC Calibration
Thermocouple simulation allows the fine tuning of any measurement or control loop. Temperature measurement is automatically compensated for the cold junction temperature.
The 2000 Series instruments will compute current or voltage output using an equation derived from two data points. This allows the user to enter a temperature, pressure or flow level and the 2000 will output the appropriate current or voltage signal.
The highly versatile 2000MN adds temperature measurement and automatic cold junction compensation to the impressive list of features. It allows the user to read or source in °C or °F for B, E, J, K, N, R, S and T thermocouples.
Compact and economical, the 2000 Series provides the right combination of accuracy and flexibility for most temperature measurement/simulation applications. These portable, precision instruments address a wide cross-section of calibration requirements.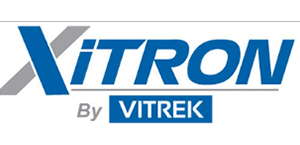 Excellent performance and flexibility in portable, battery-operated applications
DC voltage and current capability, +/- 22 volt, 10ppm accuracy, +/- 22mA, 40ppm accuracy
Temperature simulation with 0.01o resolution, 0.015o- 0.12o accuracy (90 day)
DC resolution down to 10nV or 10pA
Temperature measurement with 0.1o-0.2o accuracy (90 day)
Auto cold junction compensation NiMH battery operation (8 hours typ.)
Standard RS232 interface allows laptop PC control in the field, while the optional IEEE-488 interface supports ATE applications.
Additional memory can be added to either interface for 10 user-defined test steps
Temperature control loops
Thermocouple measurement and simulation
Battery status indication
Representamos en el pais las siguientes empresas, algunas hace mas de 40 años.