B100 Series Electronic Temperature Monitor (ETM)
Features
Gauge, Operator Interface, Control and Communications for Transformers
Multiple Secure Communications Options (DNP3 / Modbus / IEC 61850)
Cooling Control and Alarming
Large Day / Night Operator Interface
Rugged NEMA-4X Enclosure
CE Approved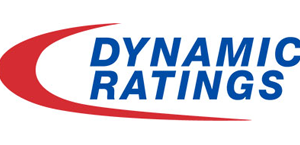 Following a long history of providing substation hardened, transformer and electrical equipment sensing, monitoring, control and communication systems, the reliable and affordable B100 Series electronic temperature monitor (ETM) and digital gauge provides the highest in measurement accuracy, relay outputs and secure communication capabilities.
One B100 ETM replaces multiple top oil and winding temperature gauges.
Design Advantages
B100 is compact and ideal for placement on new transformers and for retrofit / replacement programs whereby supplementing or retirement of historic mechanical devices, and their inherent inaccuracy, is desired.
Featuring a rugged NEMA-4X enclosure, B100 is substation ready with an environmentally hardened design.
The B100 provides the industry's most networking interconnection options, including local area networks (LAN) and wide area networks (WAN).
The B100 supports iBridge IED substation communications. iBridge facilitates rapid installation of IED communications in less than 30 minutes without the need for specialized labor.
Features & Benefits
One B100 provides multiple winding temperature calculations, accomplishing the workload of several traditional mechanical gauges.
The B100 provides users immediate access to critical performance data. Four pushbuttons allow user to access multiple temperatures from one device.
A large, easy to read, clear, day / night readable LCD display, provides comprehensive information versus a mechanical gauge.
Easy to use menus with an intuitive operator interface offer extremely intuitive and fast setup. The system will be up and running in minutes. No software to install.
Direct SCADA connections help your network become more connected. Utilise IEC61850, DNP3 or Modbus, over copper or fibre and bring your temperature data back to your desired systems.
Representamos en el pais las siguientes empresas, algunas hace mas de 40 años.