BSG-1000 – Safe Circuit Breaker Test with Both Side Grounded
Option for ISA Circuit breaker Analyzer CBA1000 and CBA2000.
Work in safe grounded location while testing.
Save circuit breaker testing and analysis time.
Preserve all timing and motion test integrity.
The BSG-1000 allows the test of circuit breakers using Graphite Nozzle.
This method applies for all kinds of circuit breakers.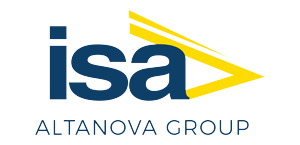 Introduction
With the BSG option for both CBA1000 and CBA2000, it is possible to perform circuit breaker timing test with both sides grounded. The grounding connection is NOT removed during the test as it has to be with conventional test equipment.
Safety is becoming more and more important and several laws and regulation all around the world prescribe that at the work location in high voltage installation, all parts on which are to be worked on shall be earthed ( grounded ) and short circuited.
While testing a Circuit Breaker in high voltage substations the situation may become dangerous due to the high electric potential. This can be caused by a capacitive coupling from a close conductor, when a lightning somewhere strike the line or when a fault occurs during the test and a high potential reach the circuit breaker.
To improve personnel safety, reduce hooking time and preserve the test integrity the use of a BSG-1000 is the best practice while testing circuit breakers.
BSG 1000 is also the best solution for testing those circuit breakers using Graphite Nozzles.
Representamos en el pais las siguientes empresas, algunas hace mas de 40 años.