CBA 1000 – Circuit Breaker Analyzer and MicroOhmmeter
Circuit Breaker timing test set.
Built-in 200 A microOhmmeter.
16 timing channels.
Up to 4 trip/close coils control.
Motion and speed analyzer.
Static and dynamic contact resistance measurement.
Suitable for ehv, hv and mv circuit breakers.
Stand alone functionality – no pc connection is required.
Large graphical high brightness sunlight display.
Analysis and result evaluation directly on the display.
Internal memory for up to 250 test results and 64 pre-defined test plans.
Cross trigger for the synchronization of up to 4 cba 1000.
Circuit Breaker test with both ends connected to ground (BSG option).
TDMS software for test results analysis and reporting.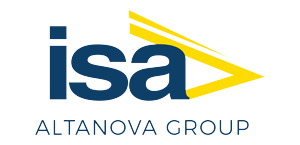 Application
CBA 1000 is a unique tool for the complete test of all circuit breakers.
It is a powerful timing and motion analyzer test set with built-in 200 A pure DC current microOhmmeter for static and dynamic contact resistance tests.
CBA 1000 is a stand alone unit with a large graphical display.
The unit is supplied with TDMS analysis software. TDMS performs test results analysis and creates test reports; it allows also to pre-define test plans. TDMS is also a powerful Test and Data Management software, compatible with all ISA Test Sets.
All CBA 1000 circuits have been designed to ensure safe and reliable operations in the noisy environment of HV / MV substations and power plants.
Representamos en el pais las siguientes empresas, algunas hace mas de 40 años.