Circuit Breaker Analyzers & Timers
Robust design for field use
Accurate measurement in high voltage environment
Both Sides Grounded feature (optional)
Built-in micro ohmmeter (up to 500 A)
Dynamic resistance measurement
Detailed analysis of test results using DV-Win software
Database of circuit breakers test plans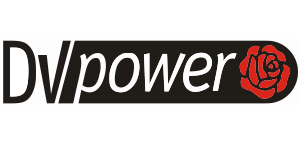 The CAT Advanced series circuit breaker analyzers & timers are stand-alone or a PC-controlled digital instruments for circuit breakers condition assessments. The timing channels record closing and opening of the arcing, resistor and auxiliary contacts. The main contact channels can also measure the resistance value of the pre-insertion resistors (if present in the circuit breaker). CAT Advanced series records graphs of both, open and close coil currents and displacements of the HV and MV circuit breaker moving parts. Test results are printed on the 112 mm (4.4 inch) thermal printer (optional accessory) in tabular and graphical form.
CAT Advanced series provides an easy selection of different operational modes:
Open (O)
Close (C)
Reclose (O-0,3s-C)
Trip free (CO)
O-0,3s-CO
Open-Close (O-C)
Close-Open (C-O)
Open-Close-Open (O-C-O)
First trip (O)
Multiple operations, such as Open-Close and Open-Close-Open, can be initiated by using a predefined delay time or by sensing a breaker's contact position.
The circuit breaker operation can be initiated in different ways (for instance from a control room, by a local switch or externally by a testing device) depending on a testing condition. The several time measurement triggers are available to record a measurement in a various testing condition:
external trigger
analog channels
auxiliary channels
coil control channel
The auxiliary inputs are used to monitor dry and wet auxiliary contacts. The six coil control analog channels can measure and record coil currents simultaneously (OPEN and CLOSE), up to 35 A AC/DC.
The additional six voltage analog channels have four selectable voltage ranges available (±1 V, ±5 V, ±60 V and ±300 V AC/DC). They are used to monitor:
Measurement of coil resistance (simultaneously for 3 coils – during open or close sequence)
Circuit-breaker substation battery voltage,
DC and AC currents during the "First trip" test,
Other types of analog signals that may be relevant.
Three transducer channels provide measuring displacement of the circuit breaker moving parts, contact wipe, over-travel, rebound, damping time and an average velocity. Either an analog or a digital transducer can be connected to these universal channels.
Representamos en el pais las siguientes empresas, algunas hace mas de 40 años.