Comparator COM 1003 / 3003
Front View
By continuation of previous developments the new COM 1003 / COM 3003 comparator is the new member of the ZERA high precision measuring instrument series.
According to the measuring requirements 2 versions are available:
Single phase instrument COM 1003 or three phase instrument COM 3003. These comparators are common used in metrological institutes but also official test laboratories, power utilities and meters manufactures use this kind of high accurate instruments to perform their traceability to national or international standards.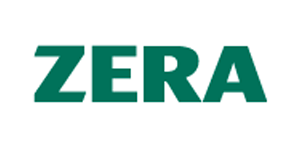 Features
High accuracy, independent of measuring mode,
Excellent long-term stability,
Use of DC-capable current transformers ,
Recalibration period by PTB (German National Metrology Laboratory) set for 2 years,
RS 232 and IEEE 488 interfaces,
SCPI compatible IEEE 488 interface commands,
Automatic measuring range selection,
Only one current input for the whole measuring range,
Direct traceability of measuring accuracy by connection of DC standard and frequency standard devices.

The COM 1003 / COM 3003 comparator can be controlled by :

menu-related function keys and 6,4" color TFT display, located on the front panel
Windows (application software SSM 3000).
Representamos en el pais las siguientes empresas, algunas hace mas de 40 años.