Advanced Protection Relay Test Set and Measurement System
Multi-tasking equipment designed for testing protection relays, energy meters, transducers
Particularly designed to test RTU (remote terminal unit) and PMU (phasor measurement unit)
IEC61850 Protocol interface
High accuracy: better than 0,05%
Up to 3 current and 4 voltage outputs plus auxiliary DC supply
USB and RS232 port
Laptop PC or PDA control
Powerful and lightweight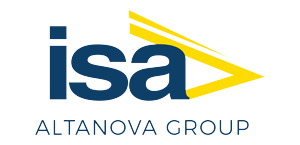 DRTS 3 PLUS Specification
Three phase AC/DC current outputs
AC/DC current outputs
Three independent current sources with a common neutral.
Independent adjustment of current outputs.
Duty cycle: continuous.
Waveform resolution: 28 bit.
Capable of stepping or ramping the current.
Rate of change programmable between ± 0.001 A/s and ± 999 A/s.
Output accuracy: ± 0.025% typical, ± 0.1% guaranteed.
Distortion: 0.03% total maximum.
Automatic protection for overloads and open circuit.
DRTS 3 PLUS has been designed to test:
All protection relays;
Watt-hour meters;
Transducers;
Meters;
RTU and PMU.
Representamos en el pais las siguientes empresas, algunas hace mas de 40 años.