Engineered to order solutions for Transformer Monitoring, Control and Communication
Features & Benefits
Flexible & Modular Hardware Platform
Engineering Support
Advanced Analytics
Superior Sensor Designs
Strategic Asset Management Software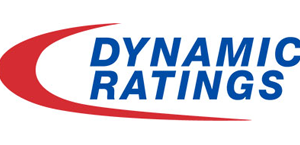 Dynamic Ratings advanced design and precisely implemented transformer monitoring, control and communication systems provide users with many benefits.
• Reliability Improvement
With improved on-line condition based data, users receive condition based alarms when problems first arise allowing problems to be detected early and appropriate actions to be taken before problems escalate.
• Maintenance Savings
The advanced analytics within the monitoring system filters through the condition data to automatically identify issues requiring maintenance attention. This allows the Operations & Maintenance crews to focus on resolving problems rather than consuming resources to manually collect data for off-line condition assessment and provide an optimal platform for condition based maintenance.
• Realizing True Capacity
The real-time measurement of operational parameters allows the dynamic rating of the transformer to be determined and optimal performance realized.
Representamos en el pais las siguientes empresas, algunas hace mas de 40 años.