iBridge | IED Networking Solution
The iBridge IED Networking Solution delivers data from any Intelligent Electronic Device (IED) affordably and securely in high noise environments with easy and rapid installation.
iBridge facilitates Smart Grid initiatives by providing intra-substation communication at a fraction of the cost compared to fibre optic cable.
An iBridge network can be the data hub for all your IED's or a single communications link into your higher-level network LAN/WAN.
All iBridge devices can be installed in 15 – 30 minutes without the use of tools or specialised labour, thereby eliminating the costs to install new copper or fibre!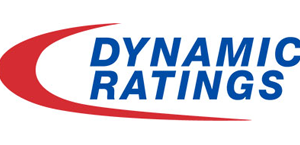 Design Advantages
iBridge devices are compact yet hardened for harsh substation, industrial and data centre environments where communications reliability, uptime and ease of installation are required. The iBridge IED Networking Solution features:
Compact footprint for surface, panel or DIN rail mount
-40°C to +70°C / (-40°F to158°F) non-condensing temperature range for outdoor or indoor applications
Clip-on signal couplers:
– Require no physical wiring inter-connection
– Permits communication over any existing wire
Representamos en el pais las siguientes empresas, algunas hace mas de 40 años.