FEATURES:
True RMS AC voltage, true RMS AC current
Active / reactive / apparent power
Active / reactive energy
ϕ, power factor
Frequency
THD
Measurement of average values in time intervals (MD)
Alarm output
Recorder (2Mbyte data flash)
Storing maximal values (MD)
Real time clock
Large graphic illuminated LCD display with excellent visibility
Setting parameters via a front panel and/or via a communication input
Infra red (IR) communication (data rate 115,200 bit/s)
RS232 or RS485 serial communication port (option) (very high speed data rate: up to 115,200 bit/s)
Display of primary values of the measured quantities
More than 50 displayed parameters (V, A, kW, kVA, kvar, kWh, PF, Hz, MD, THD, etc)
Programmable CT and VT ratios
Input voltage up-to 775 VL-L
Accuracy for most measuring quantities: class 0.5
Auxiliary power supply:

Universal 24…220 V DC or 48…230 V AC/ 40…65 Hz
or AC only

Multi language support (7 languages)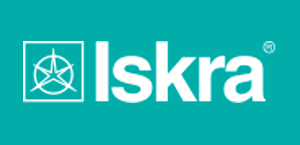 The MI7150 measuring centre is the measuring instrument, which is used for measuring and monitoring the electric quantities in a three-phase electric energy distribution system. The instrument operation is based on fast sampling of input quantities (currents and voltages) in all three phases. The built-in microprocessor calculates other quantities (power, energy, currents, voltages, frequency, power factor, phase angle and THD) from the obtained data.
The real time clock enables storing of maximal values (MD) with time stamps. The instrument is equipped with a 2Mbyte data flash recorder, which is divided on two recording parts and alarm part. Each part is capable to record 16 different data, which can be set via communication. It is possible to select min., max, average, min. thermal function or max. thermal function for each measured quantity. The recording period can be set from 1 to 60 minutes and can be different for each part.
The instrument is provided with a built-in IR (infra red) communication. As option it can be equipped with RS232 or RS485 serial communication. Both communications support the MODBUS protocol. IR communication enables configuring of instrument and reading data from recorder.
Serial communication enables data transmission and thus connection of the measuring places into the network for the control and management with energy.
The alarm is used for reporting if the measured value exceeds desired value and can be set for 16 different quantities. The alarm is visual (LED) sonic and pulse (one pulse output – option).
Measured quantities are read out on a large graphic LCD, which is controlled via a keyboard on the instrument's front panel. Moreover, it is also possible to set the meter parameters like current and voltage transformers ratios, the MD measuring mode, real time, etc., via the keyboard.
The instrument have a built in backup battery, which is used to preserve data (RTC, MD) in the MC's memory when/if the power supply is off.
Multi language support enables you to choose between 7 languages (English, German, Spanish, French, Russian, Danish and Slovenian).
The values of the measured quantities and parameters settings are accessible (optional) via the RS232 or RS485 serial port with MISET software. All alarm and recorder setting, data reading and input setting are accessible via IR communication with MIREC software. Instrument is also compatible with MIDDE software.
Representamos en el pais las siguientes empresas, algunas hace mas de 40 años.