SCM | Switchgear and Cable Monitor
SCM | Switchgear and Cable Monitor
The Switchgear and Cable Monitor (SCM) is a continuous partial discharge (PD) monitor which monitors, stores and correlates operating dynamics. The SCM will provide information as to the health of the medium voltage insulation systems of switchgear, cables, bus duct and unit substations.
Industry data shows that switchgear has one of the industry's highest failure rates, creating a need for inspection and continuous monitoring. Unlike insulation systems used in motors and generators, the insulation systems in switchgear are not resistant to insulation deterioration caused by partial discharges.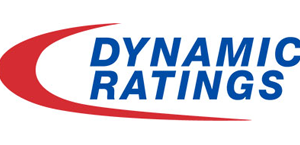 Design Advantages
The SCM is industry's partial discharge monitor of choice. It can be configured to have up to 60 PD inputs (four PD modules). Each module features fifteen independent (concurrently monitored), highly sensitive, user configurable input channels; delivering the industry's best signal-to-noise ratio and allowing connection to a wide variety of PD sensors!
Representamos en el pais las siguientes empresas, algunas hace mas de 40 años.