SUBSTATION MAINTENANCE AND COMMISSIONING TEST EQUIPMENT

– MULTI FUNCTION SYSTEM FOR TESTING SUBSTATION EQUIPMENT SUCH AS:
– CURRENT,VOLTAGE AND POWER TRANSFORMERS
– ALL TYPE OF PROTECTION RELAYS

ENERGY METERS AND TRANSDUCERS
PRIMARY INJECTION TESTING CAPABILITIES
3000 V AC HIGH-POT TEST
MULTI-METER FUNCTIONS
OSCILLOSCOPE FUNCTIONS
GENERATES UP TO 800 A AND 3000 V
CURRENT BOOSTER (OPTION): UP TO 2000A
MICROHMMETER FUNCTION (OPTION):

UP TO 400A DC

LARGE GRAPHICAL DISPLAY
OPTIONAL THERMAL PRINTER
TEST RESULTS AND SETTINGS ARE SAVED INTO LOCAL MEMORY
RS232 INTERFACE FOR PC CONNECTION
SAFETY FEATURES
COMPACT AND LIGHTWEIGHT ( 29 KG )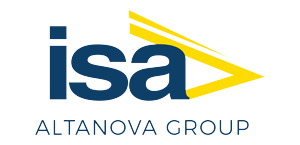 APPLICATION
T/3000 is a unique solution for all testing operations during commissioning and maintenance of substations, as it allows performing the test on both, relays of all types and of current and voltage transformers.
Also capable of testing energy meters and transducers.
In addition T/3000 incorporates a powerful multi-meter and phase angle meter, with oscilloscope functions.
The following table lists the tests that can be performed on Current transformers (CT), Voltage Transformers (VT) and Power Transformers (PT).
Representamos en el pais las siguientes empresas, algunas hace mas de 40 años.