TVO Nuclear Power Plant Monitors Transformer
TVO Nuclear Power Plant Monitors Transformer Condition Real-Time and 24/7 to Notice Maintenance Needs at an Early Stage
Finnish nuclear power company Teollisuuden Voima implemented Vaisala's online hydrogen, moisture and temperature monitor to constantly follow the condition of their transformers. The continuous monitoring gives information on the transformer oil 24/7, helping to plan maintenance actions.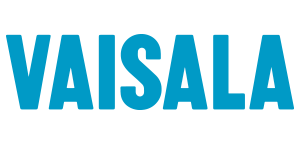 Teollisuuden Voima Oyj (TVO) is a Finnish nuclear power company with almost 40 years of experience in the safe and reliable production of reasonably priced electricity. The net output of its two nuclear plant units currently in operation, is 880 MW.
Together, these units produce one sixth of all the electricity consumed in Finland.
For its own electricity needs, the utility has high-voltage transformers for stepping down the energy from a 400 or 110 kV network. One of these is a stand-by transformer, which turns on automatically if any of the other transformers suddenly stop operating.
Reliable transformer functionality is critical for the power plant to operate in a planned manner; thus TVO has a well thought out maintenance and monitoring plan for their transformers. For example, the plan includes regular manual oil sampling of the transformers. The industry recommendation is to take samples once a year, and TVO has implemented strict controls to all safety and reliability related matters.
Representamos en el pais las siguientes empresas, algunas hace mas de 40 años.