Universal Power Meter
FEATURES:
Simultaneous measurement of several quantities (U, I, P, PF, …)
Energy meter, class 1,0 in compliance with EN 61036
Single phase and three-phase connection
Microprocessor control
Programmable current and voltage transformer ratios
LCD display
Pulse output (option)
Housing for DIN rail mounting
Protective cover for terminals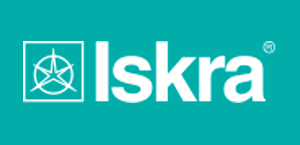 APPLICATION
The WS0203 meter is used for measuring power, energy and other quantities in single phase and three-phase systems. It is built to be fastened to DIN EN 50022 standard guides.
The meter is microprocessor controlled. Measuring results are displayed on an LCD consisting of 2 lines with 16 characters. The keyboard with 4 keys is used for selection of measured quantities on a display. Regarding the built-in devices at monitoring the power system the meter can be adapted to the applied measuring transformers via a keyboard.
The meter with an built-in pulse output is designed for sending data to the devices for checking and monitoring consumed energy. Such meters are suitable for control and monitoring of power systems.
Representamos en el pais las siguientes empresas, algunas hace mas de 40 años.