XT2640 Precision Multi-Channel
XiTRON Technologies, founded in 1990, is the premier source of precision power testing and measuring equipment for industrial and consumer product development and manufacturing. XiTRON's sophisticated technology provides companies the edge in design verification and product manufacturability. XiTRON is ISO9001- 2008 certified.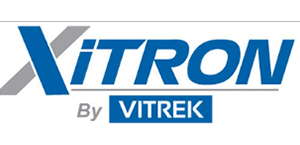 Power Analyzer
The XT2640 is actually three power analyzers in a single chassis with a single user interface. These are called Virtual Power Analyzers (VPA) or Channels. The XT2640 may have up to 4 channels installed, which may be any combination of channel cards and with any combination of available current input options.
Channels may be configured in any one (or none) of the 3 virtual power analyzers. Each virtual power analyzer may be configured for up to all channels installed.
Each VPA is independently configured for multi-channel wiring configuration, signal filtering, default measurement coupling, display results smoothing and significant digits, VA/VAR combine method, and efficiency grouping. VPAs may optionally be configured to be synchronized to each other.
Representamos en el pais las siguientes empresas, algunas hace mas de 40 años.