Lightweight – only 10 kg / 22 Ibs
Instrument max power – up to 2,7 kW
Voltage range: 10-300 V DC
Current range up to 25 A DC
Measurement resolution – current 0,1 A, voltage 0,1 V
Two charging modes available:
IU – constant current + constant voltage,
UU – constant voltage + constant voltage, with current limit
Adjustable alarm and shutdown parameters for preventing excessive charge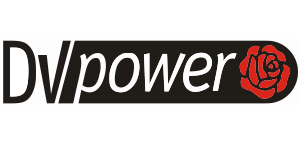 Powerful and Portable Battery Charger
Following a power outage, various power engineering objects such as power plants should be kept operating on batteries. It is necessary batteries to be charged in order to compensate its energy loss and keep their voltage within the predefined limits. Battery charger BAC25A is a portable battery charger used for charging primarily Lead-Acid and Ni-Cd batteries. BAC25A is intended to support the main charger in order to charge battery much faster or to quickly recharge a battery following a discharge
test. Using two charging modes it provides the possibility of maintaining and recharging the batteries either with a constant current or a constant voltage. The output voltages are selectable in the range of 10 V to 300 V DC. This device generates current up to 25 A. In addition, it is equipped with thermal, overcurrent, and over-voltage or under voltage protection. Provided display enables users to read all relevant information during a charging process and to adjust the charging current, charging time, etc.
Representamos en el pais las siguientes empresas, algunas hace mas de 40 años.