Advanced Stand-alone Tester for Insulation Assessment of Motor / Generator / Transformer
This instrument is a standalone and portable AC insulation test system containing a built-in high-voltage testing power supply. Simplified and automated operation and wiring are realized, and the time needed for setting and measurement can be greatly reduced, strongly supporting on-site measurements.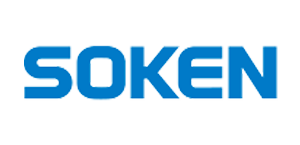 Advance
A portable instrument equipped with casters, perfect for on-site measurements.
This instrument has a built-in testing power supply, and is easy to carry and wire, enabling quick setup for measurement.
This instrument adopts a high-voltage CT method, and provides highly reliable measurements without being affected by stray current in grounding.
A selector for UST (ungrounded specimen test), GST (grounded specimen test), and GSTg (grounded specimen test with guard) connections is equipped for automatic measurement without the need for rewiring.
Can be applied to the testing of a transformer with tertiary winding.
Functions of induction elimination (Induced Interference Suppression) and polarity switching are incorporated, being advantageous for on-site measurements that are prone to inductive interference.
Insulating oil measurement mode and inductance measurement mode are available.
Applications
Both performance test and maintenance test of power transformers
Best for shipping test of vehicle motors and for overhaul-pertinent tests
Specimen
Power Transformer
Power Cable
Generator, Motor, Coil, Coil Bar
Power Capacitor, Insulator, Bushing
Insulation Oil and Materials
Representamos en el pais las siguientes empresas, algunas hace mas de 40 años.