Handheld Micro Ohmmeters RMO-H series
Handheld Micro Ohmmeters RMO-H series
Handheld – only 0,95 kg / 2.1 lbs
Powerful – regulated current up to 300 A DC
Automatic test current ramp
Operated by high-capacity battery
Measuring range 0,1 μΩ – 2000 mΩ
Typical accuracy ± (0,1 % rdg + 0,1 % FS)
Both Sides Grounded Measurement
Description
RMO-H series contain two models:
RMO-H2 (test current up to 220 A DC),
RMO-H3 (test current up to 300 A DC),
hereafter referred to as "RMO-H".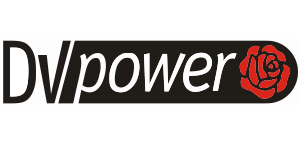 RMO-H is a handheld, battery operated Micro Ohmmeter based on a state of the art technology, using the most advanced battery and switch mode technique available today.
The high-capacity Li-Po battery enables generating a true DC ripple-free current up to 300 A. The test current is user selectable and generated in an automatic regulated test ramp.
During a test the RMO-H ramps with increasing current before measuring and decreasing current after the measurement. This significantly decreases magnetic transients.
The RMO-H instrument can store internally up to 1000 measurements. The results are saved on the micro SD card. All measurements are time and date stamped.
DV-Win software enables download of the results, creating and exporting test reports in different formats. Communication between the RMO-H and a PC is through a Bluetooth connection.
The set is equipped with the thermal and overcurrent protection.
Representamos en el pais las siguientes empresas, algunas hace mas de 40 años.