Power Apparatus Diagnostic Software for STS equipment
Software module optionallly included in TDMS, Test & Data Management software package, for the remote control of STS family test equipment
Possibility to create test plan and sequence of programmed tests
Possibility to drive STS and TD 5000 test sets remotely from PC
Automatic results assessment
Automatic generation of test plans
Database and storage features: test results can be saved, printed, stored, recalled and arranged in reports
Test report creation
Secure access by password.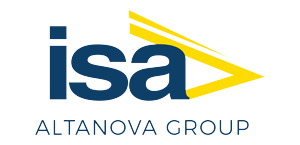 PADS
PADS is an optional additional module included in TDMS, Test & Data Management Software, a powerful software package providing data management for acceptance and maintenance of testing activities. Electrical apparatus data and test results are saved in the TDMS database for historical results analysis.
TDMS database organizes test data and results for the majority of electrical apparatues tested with ISA test sets and related software.
PADS – Power Apparatus Diagnostic Software is a powerful software application, optionally included in TDMS software
package, that allows the remote control of the STS family: STS 5000, STS 4000, STS 3000 light. These devices allow performing tests of: CTs, VTs, PTs, CBs and almost all other power devices in electrical substation.
The software performs various tasks, such as:
Control STS and TD 5000 from PC
Create test plan
Download stored test results via Ethernet connection
Create and customize test reports
Print test results
Open and save results in TDMS database.
This program runs under Windows© environment.
Representamos en el pais las siguientes empresas, algunas hace mas de 40 años.