Sensors & Accessories for Partial Discharge (PD) Monitoring Systems
Features & Benefits
Superior Designs
Ease of Installation
Built-in Protection Features
Detection of Fault Inception Points
Facilitates Data Correlation & Advanced Filtering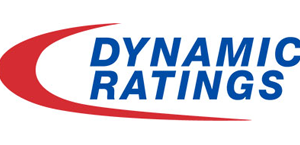 Overview
Partial Discharge (PD) sensors are used to detect problems in numerous types of electrical apparatus including:
Generators
Power Transformers
Switchgear
Motors
Iso-Phase Bus
Cables
Dynamic Ratings (DR) provides a variety of sensors used to detect (PD) occurring in the insulation of electrical apparatus.
These sensors couple the high frequency partial discharge pulses into measuring instruments to process the data into meaningful outputs. DR provides permanent on-line partial discharge monitors or portable monitors.
DR sensors are designed to be highly sensitive and accurate to the property of interest. Where industry could not provide sensors with the quality, accuracy and performance required in our customer's harsh and demanding applications, DR has developed and patented its own sensors to exceed industry standards for quality and performance coupled with ease of installation.
Representamos en el pais las siguientes empresas, algunas hace mas de 40 años.