TDX 5000 – Power Factor and Capacitance diagnostic system for power apparatus
Fully automatic
Tan Delta, capacitance, dissipation factor measurements and excitation current test
Variable output frequency: 1 – 500 Hz
Output voltage: from 12 V up to 12 kV
Local control with a large graphic display
PADS – Power Apparatus Diagnostic Software for automatic testing, assessment and report
USB interface and Ethernet interface for PC connection
Compact and lightweight
Patented technology for capacitance and Tan Delta measurement.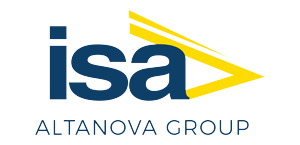 GENERAL CHARACTERISTICS
TDX 5000 equipment performs the measurement of the Tan Delta, of the dissipation factor and of the capacitance of a transformer or of any device, at the frequency of the mains or in a wide frequency range. The measurement is performed by patented technology.
TDX 5000 measurement circuitry incorporates a reference high voltage capacitor, rated 200 pF, with a Tan Delta better than 0.005%, and a reference resistor bridge, with accuracy better than 0.01%, and thermal drift less than 1 ppM/°C. The patented circuitry and the variable frequency output make test results immune from external noise.
Available test selections:
Ungrounded: UST-A; UST-B; UST A+B
Grounded: GST; GSTg-A; GSTg-B; GSTg-A+B.
TDX 5000 is powered by an internal voltage generator with electronic control.
Representamos en el pais las siguientes empresas, algunas hace mas de 40 años.