DAC-PSC-20W – Precision C & tanδ Meter
Introducing a current transformer type comparator bridge, DAC-PSC-20W gives automatically Capacitance and Dissipation Power Factor tan delta in a comparative measurement of a specimen and standard capacitor.
The bridge is designed in electronic circuits and the measurement is so simple and quick that data can displayed digitally in a high resolution of 0.001% as tanδ and 0.01% as an error in capacitance from a nominal capacitance only by keying in some parameters on the front panel.
DAC-PSC-20W can also provide great help to research and develop such a wide range of AC Capacitors as rated from 100V to 20kV. Combining with an external CT as option, test currents can be increased to extend testing ranges by 100 times.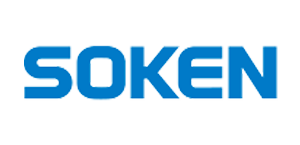 Test Specimen
High and Low Voltage Capacitor, Insulators, Bushing, and Cables.
Features
Precise measurement of Capacitance and tanδ
Wide Range Measurement:
Capacitance 1nF – 10μF
(Max 1000μF with Expanding CT)
Testing Voltage AC100V~20kV
Minimum Resolution of tanδ: 1×10 -5(10ppm)
Representamos en el pais las siguientes empresas, algunas hace mas de 40 años.